8 Years of Experience In Professional Service
Get the pleasure of Discovering the Wide Collection of Carpets and Rugs at Dhurrie Store.
From Contemporary to Classic Carpets and Rugs all at One Place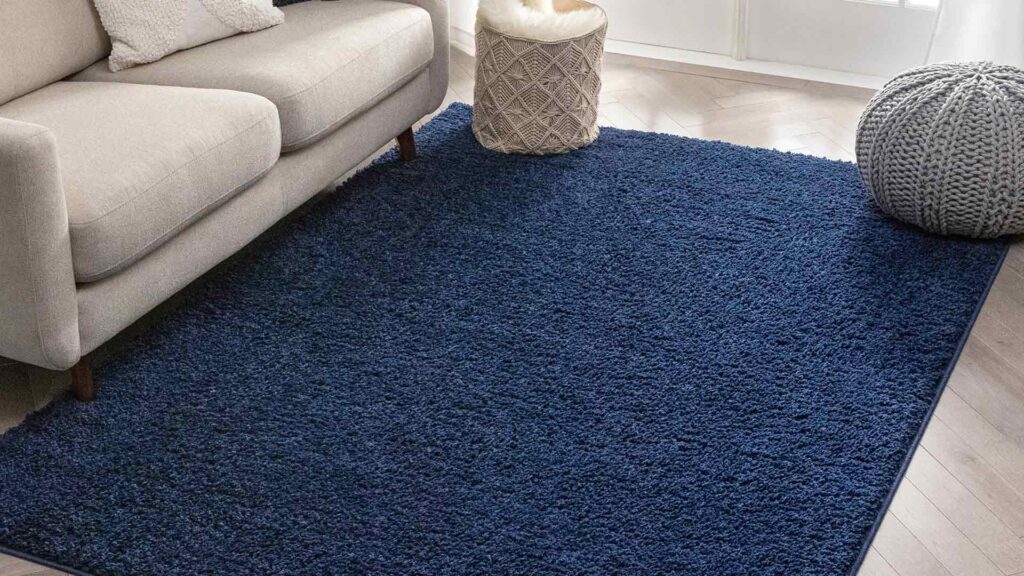 Carpet Manufacturers in Andhra Pradesh
Apart from making rugs, Dhurrie Store is also involved in a woman and artisan empowerment effort, offering a good source of income to rural women and other local village craftsmen in order to improve their family's living standards.
We use a number of different methods to create our vibrant rugs. We have a variety of weaving methods available, including hand-knotted, hand-woven, and Jute wool patterns, among others. We're a one-stop-shop when it comes to Dhurrie, and we want our customers to have the finest experience possible. That's why we use a variety of weaving techniques to cater to each client's specific needs. Our skilled artisans create stunning rugs with equally stunning designs.
The quality of every Hand-Woven Rug is determined by the thread counts per inch (higher thread counts result in accurate colour filling in dhurries), and that is exactly what we do. Most of our competitors only do 7-11 thread counts, whereas our dhurries have a range of thread counts ranging from 10 to 20 thread counts per inch, depending on our client's needs. As a result, our dhurries have very few or no white warp threads in between various hues of colour, making them more durable and beautiful, and thus of the highest quality.
Furthermore, all of our hand-tufted dhurries are made by hand at a low cost. To make the rugs, our artists employ either style or loop, or a combination of both. Cotton, Wool, or Wool-Jute are used to make our dhurries (the warp is of wool and weft is of jute).
Kilims, stripes, modern (contemporary), and solids are some of the designs we utilise to manufacture dhurrie carpets. Patchwork rugs are becoming increasingly fashionable in recent years. Vintage carpets are the most common name for them. To get the most appealing vintage design, we employ our own techniques to make rugs appear rustic or old.
Dhurries are made on a loom, which is a framework used to weave Oriental rugs. This is where our expert artisans demonstrate their abilities by weaving the most popular rug styles and designs. These warps may resemble fringes in a finished carpet. It's critical that you assist in preventing the fringe from tearing and wearing, as once the fringe is worn, the knots begin to emerge from the ends. We provide what we promise at Dhurrie Store, and we don't cut corners.
We understand the needs and worries of both domestic and international customers, which is why we are completely prepared to provide each customer with a hassle-free and enjoyable carpet shopping experience. We are a reputable Manufacturer and Supplier of Hand-Woven Carpets known for their high quality and extended lifespan.
Our goal is to present each of our customers with a rug that is both unique and inexpensive. We embrace our consumer's thoughts and comments, making us a favourite among many. One of such concepts is our woollen and Jute Durries, which have the most archaic appearance.
What Our Client Say About Us
My home has been transformed by the carpet, and the carpet installers were kind and knowledgeable, and the pricing was affordable. I'd enthusiastically recommend your company to others.
I wanted to express my gratitude to Dhurrie Store for the wonderful service they provide. Thank you to the sales person for their fast service with high quality products.
If you are planning to purchase carpets or rugs for your home decor at a very reasonable rate then I would like to recommend everyone to visit the Dhurrie store.
The carpet was placed by the crew, and everything looks fantastic!! We had such a positive experience with Dhurrie Store that we will mention you as often as possible.
At Dhurrie Store, All rugs and Carpets Products are examined twice before despatch to their clients. All the staff are quick and helpful.